In The Latest 'The Red Sleeve' Scene Photo, 2PM's Junho And Lee Se Young Are Seen Falling Into The Pool Together. Welcoming The New Episode, The Production Team Promises An Emotional Outburst.
Ahead of two new episodes, " The Red Sleeve " spoils viewers with the latest footage of the scene. MBC seems to be adding a new upheaval in the relationship between Yi San ( 2PM's Junho ) and Sung Deok Im ( Lee Se Young ).
"The Red Sleeve" is a palace romance note that retells the love story of King Jeongjo and royal concubine Uibin Sung. Born as the crown prince, Yi San or King Jeongjo, faced many obstacles before ascending the throne. While Sung Deok Im just wants to maintain his life as a maid by refusing to be one of the king's women.
Previously, Yi San who had become a king had to feel hurt because the hope of lifting Sung Deok Im had to be removed. Sung Deok Im rejects Yi San's proposal because he doesn't want to be a concubine even though he loves her so much. So Yi San is forced to accept Hong Deok Ro's sister ( Kang Hoon ) as his concubine which makes viewers sad.
In the newly uploaded photo of the scene, Yi San and Sung Deok Im can be seen splashing in the pool. I don't know what made them fall, but Yi San gave Sung Deok Im an angry look and held the lady's hand tightly.
Even though in the palace many eyes are watching, Yi San looks very intense when he looks at Sung Deok Im. While focusing on the lady he loved, Yi San ignored the fact that his oversized clothes were also wet.
On the other hand, Sung Deok Im is shocked by Yi San's actions and doesn't know what to do. Viewers are increasingly curious, what made them suddenly enter the pool while the emotions around the two seemed to be overflowing.
The production team promised, "In the framework of the upcoming broadcast, a fateful event will occur where Yi San and Sung Deok Im's emotions, which have been suppressed for so long, will explode. That's for sure, so please don't miss the next episode."
Meanwhile, "The Red Sleeve" will air episodes 14 and 15 tonight, Saturday (25/12). This drama can be watched every Friday and Saturday at 21:50 local time.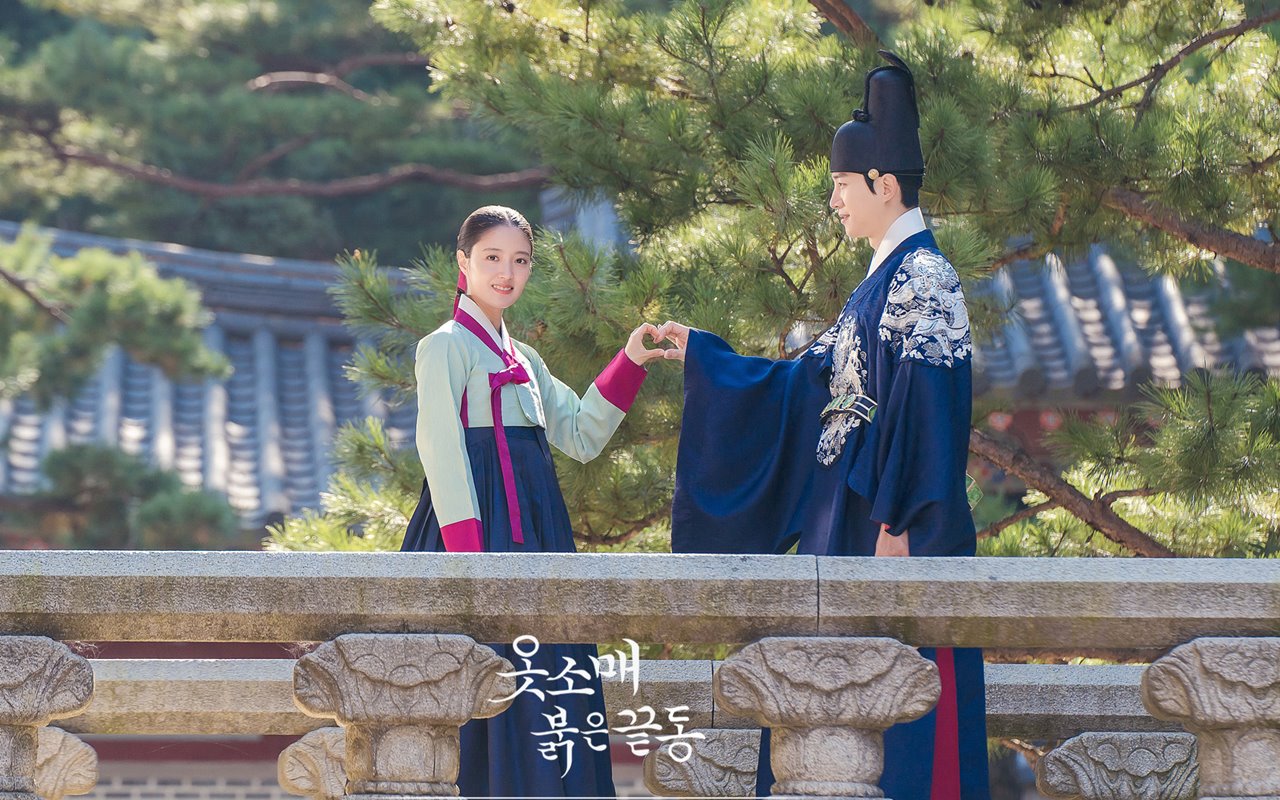 Lee Se Young Revealed The Real Reason For Rejecting Junho's Love On 'The Red Slevee'
'The Red Sleeve' Is A Historical Drama About The Imperial Romance Between The Crown Prince Yi San (Junho 2PM), Who Eventually Becomes A King And Seong Deok Im (Lee Se Young), The Court Lady.
Lee Se Young recently had a photo shoot with Allure Korea magazine. The beautiful actress also conducted an interview session discussing her role as a palace maid named Seong Deok Im in " The Red Slevee ". a strong-willed court lady who wants to determine her own destiny.
In the interview, Lee Se Young was asked her opinion on whether Seong Deok Im really loves Yi San. The reason is that in the original historical records of South Korea it is not stated for sure whether the beautiful lady loves Yi San.
"Why is there no record? I don't think anyone ever wondered about it. It makes me sad to think about it. Nobody will ever know. But I think Seong Deok Im also loves King Jeongjo (Yi San)," said Lee Se Young.