Before Starting Filming, The Main Couple Of 'The Red Sleeve' Discussed With The Director As Usual. Junho Suddenly Expressed His Idea To Be Even More Intimate With Lee Se Young.
" The Red Sleeve " continues to share behind-the-scenes videos that it would be a shame to miss. Most recently, the production team released a video when Junho and Lee Se Young filmed their first night scene in the MBC drama.
Before starting filming, the main couple of "The Red Sleeve" discussed with the director as usual. Interestingly, Junho expressed his idea of ​​hugging Lee Se Young more intimately in order to perfect the shooting that first night.
"I'll come closer and hug him like this," Junho said while hugging Lee Se Young, who was immediately greeted by laughter by the director of "The Red Sleeve". "It looks like the scene will be good like this," replied Lee Se Young, agreeing to his co-star's proposal.
After that they practiced again. Junho looked annoyed because Lee Se Young didn't reply to his lines. But Lee Se Young immediately moved quickly to grab the 2PM member's hand which once again made the director of "The Red Sleeve" laugh.
"I like it, I like being pulled by Deok Im," said Junho. "Slowly," added Lee Se Young before pretending to glare at Junho. "What does that mean?
"Let's lie down. Let's get into the blanket. Let's go in there," said Lee Se Young with a laugh. After laughing, Junho apparently wasn't sure and repeated the rehearsal scene. Junho then expressed a new idea that he wanted to try.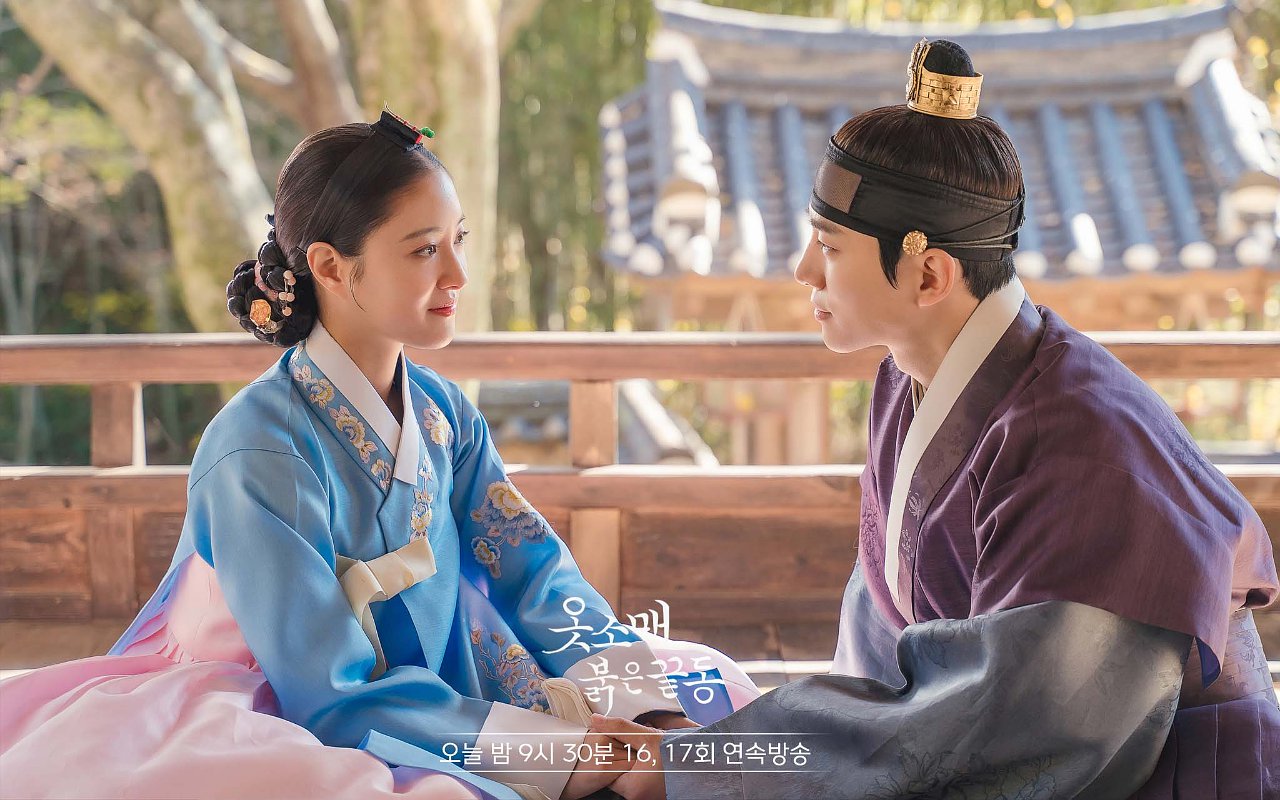 Very Unique, Here's How 2PM's Junho Comforted Lee Se Young While Crying At The 'The Red Sleeve' Filming Location
The chemistry between 2PM's Junho and Lee Se Young on the set of " The Red Sleeve " never disappoints. Because they continue to show sweet interactions even while filming heartwarming scenes.
In the behind-the-scenes video " The Red Sleeve " released on Monday (3/1), Junho has a unique way of comforting Lee Se Young who keeps crying while filming. The reason is, Junho suddenly asked Lee Se Young to dance so he could laugh.
In this moment alone, they filmed the last scene where Junho asked Lee Se Young to continue to love him. Even though Lee Se Young shouldn't have cried, she couldn't hold back her tears.
"And with that San died," said the director. "This is very sad," said Lee Se Young. "Don't cry, I said don't cry," said Junho.
In the next scene, Junho seems to invite Lee Se Young to dance hilariously enough to make him stop crying. Junho's efforts were successful, because Lee Se Young's sadness began to lessen and he laughed cheerfully as usual.
Meanwhile, the last episode of "The Red Sleeve" presents many sad and tearful scenes. Especially because the married life of King Jeongjo (Junho) and Seong Deok Im (Lee Se Young) is filled with sorrow.
To reduce the sadness of the audience, the production team presents scenes that can be considered as after life or even dreams. The reason is, the young King Jeongjo suddenly woke up in Seong Deok Im's lap as if all these sad events were only in a dream.
This drama broadcast slot itself will be replaced with " Tracer ".