In '2021. Let's Go To School', Kim Yohan WEi Discussed His Role In 'School 2021'. Playing A Former Taekwondo Athlete Like Himself, Kim Yohan Reminisced About His School Days.
In lieu of the postponed premiere of " School 2021 ", KBS2 broadcasts " 2121, Let's Go to School! ". Not only showing behind-the-scenes activities and production sundries, interviews with players such as Kim Yohan WEi and Cho Yi Hyun cs were also included in the program.
Not only showing the struggles of students facing an uncertain future, this drama will also contain friendship, romance and the dreams of an 18-year-old teenager.
Kim Yohan plays Gong Ki Joon, a taekwondo athlete who is forced to give up on his dream after suffering an injury. Gong Ki Joon's first love, Jin Ji Won, who dreamed of becoming a carpenter since he was young, is played by Cho Yi Hyun. Unexpectedly, Gong Ki Joon has a past with a mysterious transfer student Jung Young Joo, played by Choo Young Woo .
Before pursuing his dream as an idol, Kim Yohan used to be a national taekwondo athlete. So that more or less the actor has closeness to his role. In "2021, Let's Go to School" the winner of the " Produce X 101 " survival shared thoughts about his character.
Kim Yohan explained, "I (as Gong Ki Joon) is a student who runs towards the goal and loses his dream in an instant. On the other hand, the heartbreaking things he faces, he has a lot of charm because he secretly tries to cheer up.
Then Kim Yohan reminisced about the school days he also spent training as a taekwondo athlete thanks to his character. Because his fate is different from that of the injured Gong Ki Joon, Kim Yohan experiences the high school years that his character probably yearns for.
I attended a physical education high school, but when I was 18 years old, I only spent time practicing and exercising. He (Gong Ki Joon) is the type of student who always works hard for the national team without having to worry about anything else, said Kim. John.
Meanwhile, the broadcast of "School 2021" was postponed because Kim Yohan tested positive for COVID-19. A week behind schedule, this drama will start airing on November 24 at 21:30 local time.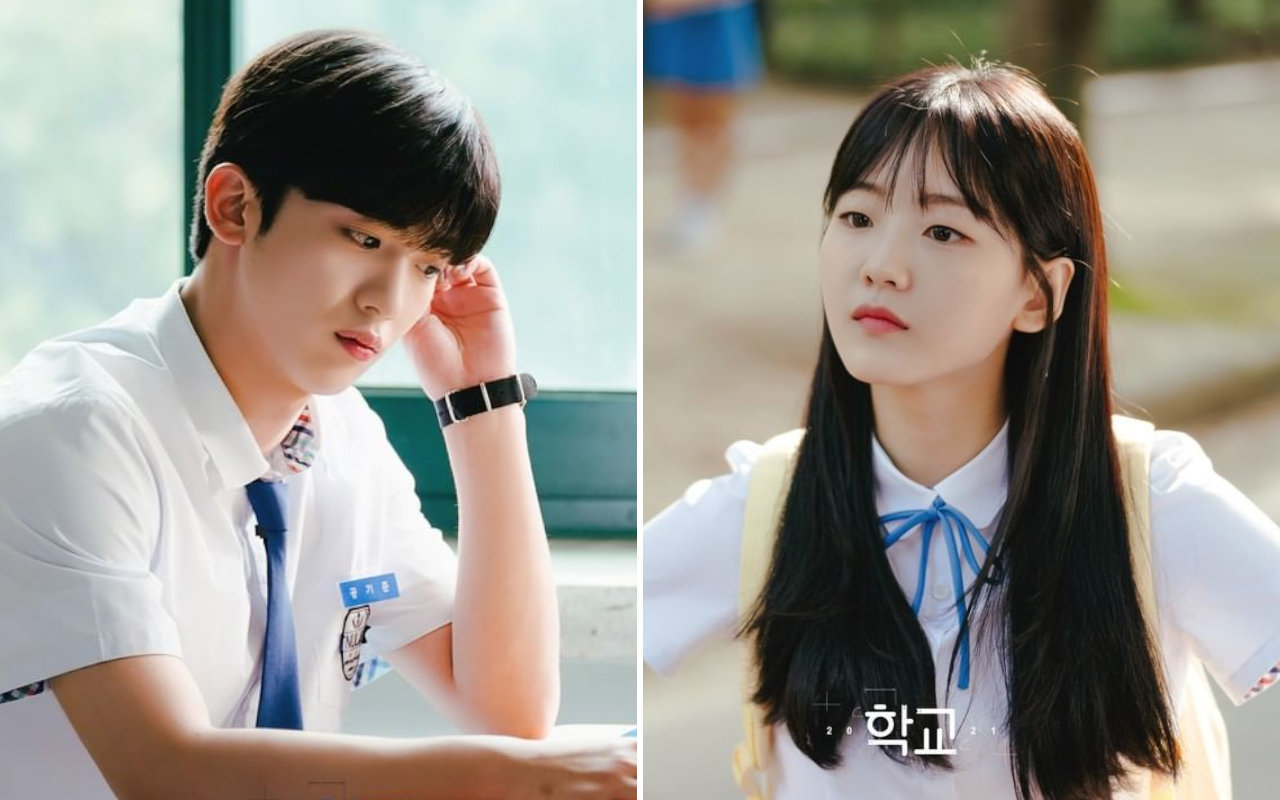 Kim Yohan Has A Past With Cho Yi Hyun, 'School 2021' Teaser Hints At A Complicated Love Story
Ahead Of Its Premiere, 'School 2021' Released A New Teaser That Hints At A Complicated Love Story. Not Only With Choo Young Woo, Kim Yohan Also Has A Past With Cho Yi Hyun.
Coming soon next week, " School 2021 " launches its latest interesting teaser. This time the teaser features Kim Yohan WEI's painful past along with Cho Yi Hyun and Choo Young Woo .
As the 8th series " School ", this drama tells the story of high school students who don't always pursue their dreams of going to college. This story set in a vocational high school will show the growth, friendship, and romance of an 18-year-old teenager who faces an uncertain future.
Read More: A Boy Called Christmas online ,Robin Robin online ,ENCANTO online ,House of Gucci online ,Léon online ,Apex online ,Red Notice online ,The Deep House online ,Ciao Alberto online ,Finch online
The newly released teaser opens with Gong Ki Joon (Kim Yohan) falling on the floor while participating in a taekwondo match. Through voiceover, Gong Ki Joon can be heard wondering, I've quit taekwondo. What do I do now?
Gong Ki Joon is a representation of a young man who has spent his entire life chasing one dream. After it is no longer possible to pursue him, he must find a new purpose in life.
On the other hand there is Jin Ji Won (Cho Yi Hyun) who knows exactly what he wants. Confidently, he said, Since elementary school, I wanted to be a carpenter. That has never changed.
It turns out that the fates of Gong Ki Joon and Jin Ji Won continue to intersect, often their meeting is shrouded in an awkward atmosphere. Made other students gossip whether they were enemies or lovers.
Then the scene switches to Gong Ki Joon who meets Jung Young Joo (Choo Young Woo) who hints at a dark secret in the two of them past. Like an enemy, Choo Young Woo warned, "Don't talk to me. Because I don't want to die.
180 degrees different, Jung Young Joo actually showed a soft side with Jin Ji Won by showing a warm smile. At the same time, there is Kang Seo Young ( Hwang Bo Reum Byeol ) who can't take his eyes off Jung Young Joo. The moment hints at the tangled love square between the main characters.
Unexpectedly, the voiceover mysteriously states, "Let's go on a date."
Jin Ji Won, who seems to be in the vortex of the two men's past, steals glances at Gong Ki Joon while saying, "He used to be so small." Then said something about Jung Young Joo, "He doesn't look like a bad person."
Replacing the recently finished " Dali and Cocky Prince ", this drama will air every Wednesday and Thursday at 21.30 local time.