Playing The Captain Of A Pirate Ship Owner, Han Hyo Joo Appeared Badass In 'The Pirates 2'. This Is The Struggle When Shooting Underwater Scenes.
Approaching the screen date, the film " The Pirates 2 " held a press preview on Wednesday (12/1). The event which was held at Lotte Cinema World Tower, Sincheon, Seoul was attended by director Kim Jeong Hoon and actors such as Kang Ha Neul , Han Hyo Joo , Lee Kwang Soo , Kwon Sang Woo , Chae Soo Bin , Sehun EXO , Kim Sung Oh , and Park Ji Hwan .
"The Pirates 2" tells the story of a spectacular adventure in search of the treasure of the Goryeo kingdom that disappeared without a trace. The film which is also known as " Pirates: Goblin Flag " is a sequel to " The Pirates " which was released in 2014.
In this film, Han Hyo Joo plays Hae Rang, the captain of a pirate ship that conquers the ocean. According to the actress, to play a leader, she has to show many different sides which are quite complex. In particular, Hae Rang has to look beautiful in front of Muchi, played by Kang Haneul.
"As a leader character, I try to show a complex side while maintaining charisma. There is a beautiful feminine side in front of Muchi, a charismatic tough side as a leader, and full of humanity when taking care of the pirates. To show it layer by layer, I tried to build it on location filming," explained Han Hyo Joo.
While doing the action scenes, Han Hyo Joo took three months of practice. At the very least, he has taken basic action training and swordsmanship to support his character as Hae Rang.
While playing Hae Rang, Han Hyo Joo found it difficult to perform underwater stunts. Although it is not easy to live, according to him filming "The Pirates 2″ was a good experience for him.
I get tired quickly, and because of moving in the water, I woke up with water coming out of my eyes and nose the next day. It was not an easy shoot, but a good experience," said Han Hyo Joo. For those who are curious, don't miss watching it.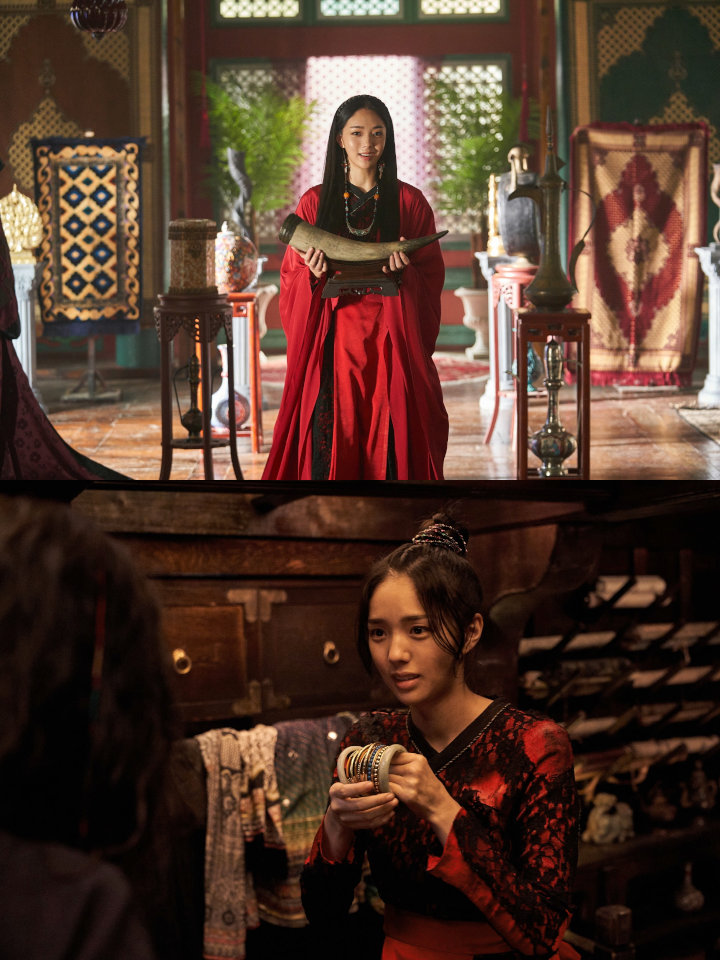 Chae Soo Bin Will Show A New Charm In 'The Pirates 2', This Is What The Director Says
Chae Soo Bin Became One Of The Stars Who Appeared In The Movie 'The Pirates 2' With Han Hyo Joo, Kang Ha Neul, And Others. Called To Show A Different Charm, The Production Team Promises This.
The sequel to the film " The Pirates " entitled " The Pirates: Goblin Flag " will soon greet viewers. The long-awaited film will later feature Han Hyo Joo , Kang Ha Neul , Lee Kwang Soo , EXO's Sehun , Chae Soo Bin and Kwon Sang Woo .
In this film, Kang Ha Neul plays a bandit leader named Woo Moo Chi who claims to be Goryeo's best swordsman. Then Han Hyo Joo starred in this drama as the tough pirate captain Hae Rang who owns a ship. Then Lee Kwang Soo plays Mak Yi who dreams of becoming a pirate king.
Next is Sehun who plays the talented archer Han Goong. Next, Chae Soo Bin plays Hae Geum, a natural con artist. Lastly, Kwon Sang Woo plays the villain Boo Heung Soo who is also looking for treasure.
Recently, the production team of "The Pirates 2" released stills of Chae Soo Bin as Ha Geum. After an unexpected accident, Hae Geum joins Hae Rang's pirate crew. Hae Geum himself is an accomplished con artist who was born with a tongue-in-cheek ability and a flashy personality to open their wallets.
Chae Soo Bin put on an expression and wore various outfits to portray a cute yet refreshing element. Later Hae Geum has adorable chemistry with Sehun's character, Han Goong.
Meanwhile, "The Pirates 2" is scheduled to be released in the first half of 2022. The film is intended to fill the Lunar New Year holiday.