NCT Dream Launched The Video Track For Their New Song, 'Dreaming' With 7 Members From The Subunit. The Song Will Be Included On NCT's Upcoming Full-Group Album, 'Universe.'
NCT has announced their comeback as a full team with a new album. After releasing a new teaser in the form of group and individual photos, SM Entertainment then presented the video track for "Dreaming" featuring the seven NCT Dream members .
Previously, SM Entertainment announced that NCT would make a comeback as a full team by releasing an album titled "Universe" which will be released on December 14. This will be their comeback after "Empathy" in 2018 and "Resonance" in 2020.
Today, Thursday (2/12) at midnight KST, NCT Dream released the video track for their new song, "Dreaming" with 7 members of the subunit. The song will be included on NCT's upcoming full-group album, "Universe."
Although NCT has previously shared a number of teasers for the highly anticipated album including several cinematic and surreal videos for "NCT 2021 YearDream", NCT Dream's video track marks the first time they have released a video for a specific song from "Universe."
Previously, the video titled "NCT 2021 YearDream: Stage 4 – Resonance" which was released today, Tuesday (30/11) at midnight KST showed Taeyong , Mark Lee , Jeno , Jungwoo , Jaehyun , Shotaro , and Sungchan who seemed to be singing one of the songs. tracks on the album "Universe" as a unit.
In this teaser video, the NCT members are seen showing off their subtle yet mysterious visuals along with their narrative in the background. Many fans stated that the video looks like a pictorial video without sound.
Meanwhile, it has been announced that the album "Universe" will contain two title tracks entitled "Universe (Let's Play Ball)" and "Beautiful". The album will contain a total of 13 tracks and be released at 6 p.m. KST.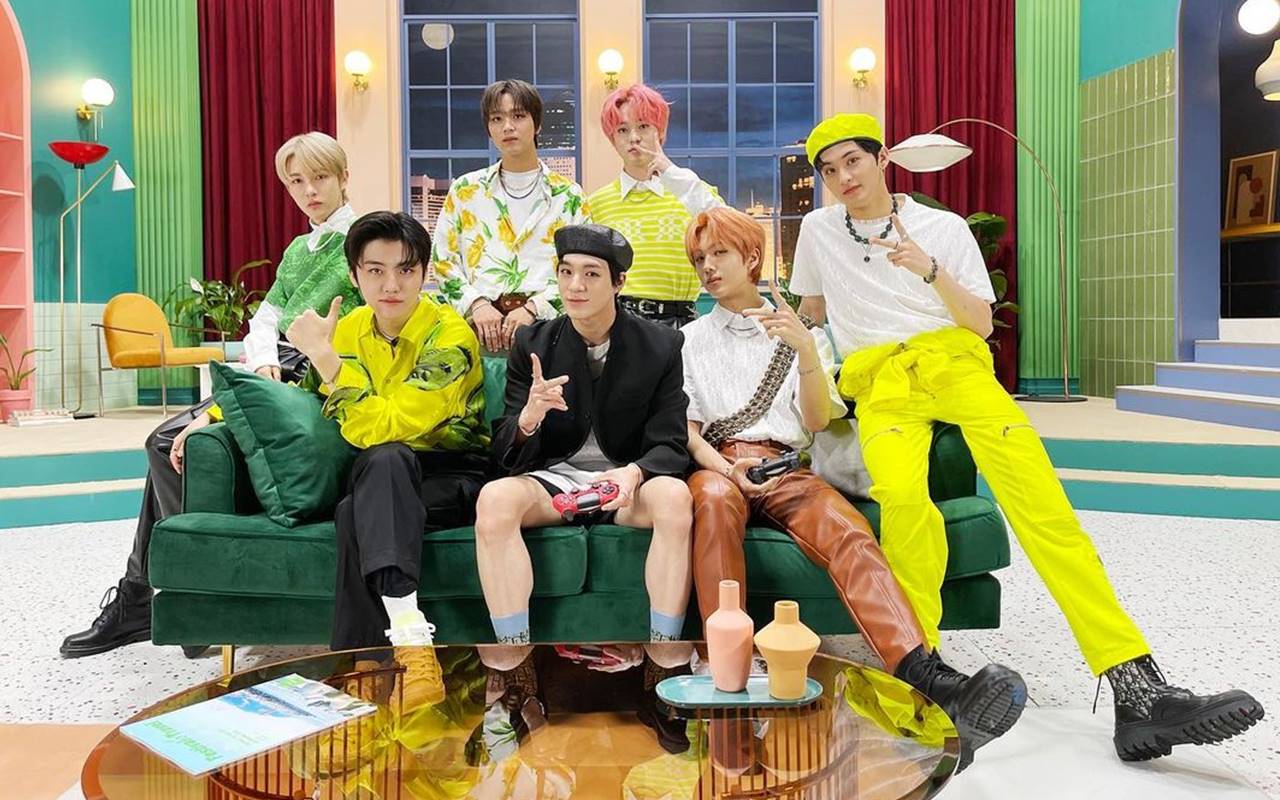 Allegedly The Horror Theory Of NCT Dream's MV 'My First And Last' Appears, Genuinely Makes Goosebumps
Theories And Conspiracies That Appear Among Fans About Their Idol's Work Are Interesting Things To Know, Such As NCT Dream's Song 'My First Last' Which Is Back In The Conversation.
The mysterious theory of a work is certainly an interesting thing to know. However, the theory presented can also open up so many possibilities as long as the owner of the work does not provide clarification.
This seems to be experienced by NCT Dream fans who are re-tracing the meaning of this group's old song. NCT Dream's 2017 single "My First and Last" is widely considered among the fandom as one of their best songs due to its quality music, complex choreography, and colorful yet questionable music video concept by fans.
In the video, 6 members of NCT Dream ( Jaemin is currently on hiatus) are trapped in a one-sided love because of their teacher. But this new fan-generated theory has the public re-watching the video for answers.
A fan on Twitter posted an anonymous message asking about the closest possible theory behind the music video. It is known that the fan opened the discussion by explaining why NCT ​​Dream was after an older woman.
Is it true that the music video is about dreams of becoming a ghost or something and going back to school and seeing their first love now a teacher? wrote an anonymous who claimed to be a fan.
This theory quickly spread throughout the group's fans and led people directly to the music video to see if the theory could be proven. The comments section for the music video is now filled with fans from all over the world talking about the "ghost theory".
There are several things this theory explains about music videos. First of all, the music video showing one's affection for an older woman is much closer to the truth because it's obvious. However, the vintage-style outfits worn by the group's members have also been shown as a potential indicator that they are playing ghosts.
Then, this dance move at the beginning of the choreography has also acquired a new potential meaning where the movement imitates the beating of the heart. Initially the gesture signified falling in love but this other possible theory suggests that they are coming back to life.
Fans also expanded the theory to include several other NCT Dream songs, such as "Bye My First" and "Love Again" which are logically called the first love trilogy. Some even make video edits that take bright and colorful music videos and add a darker touch.
Meanwhile, there's no way to know for sure if the theory is true unless someone manages to get one of the members or the production team for the music video to clarify. But with SM Entertainment's focus on storytelling, it's proven that they have succeeded in getting fans to talk about the music video they are working on.