When Tzuyu Shared The Same Frame With Two Junior Idols From Girl Group IVE, Jang Won Young And Ahn Yujin, The Taiwanese Idol's Visual Sparked Mixed Reactions From Korean Netizens.
TWICE's Tzuyu is known as one of the most prominent 3rd generation female idols in terms of visuals. Recently, many people compared his visual to IVE's Jang Won Young and Ah Yujin when they were together on music shows.
Tzuyu's appearance seems to shine wherever she goes thanks to her sharp and beautiful facial features. During TWICE's latest comeback, the Taiwanese idol continued to be praised for her dazzling beauty.
However, when she shared the same frame with two junior idols from girl group IVE, Jang Won Young and Ahn Yujin, Tzuyu's visual sparked mixed reactions from Korean netizens. On " Music Bank " on November 12, Tzuyu showed off her elegant and attractive aura.
When standing next to MC Jang Won Young, who is considered the top visual of the new generation, Tzuyu really stands out. Many netizens on Pann commented that Tzuyu even looks younger than her juniors despite the fact that she is 5 years older than Won Young.
On the other hand, when Tzuyu stood in the same frame as Ahn Yujin on " Inkigayo " on November 14, Korean netizens gave more praise to the former IZ*ONE member .
In most of the comments, Ahn Yujin, Mina Myoui , and Sana were voted as the three prettiest. According to some netizens, Tzuyu's hairstyle on Inkigayo doesn't suit her because it causes her high cheekbones and thin forehead to show.
Tzuyu is always beautiful but her hairstyle exposes her forehead too much, it doesn't suit her at all, commented netizens. If it was a different hairstyle, Tzuyu would be the prettiest, said another netizen.
Ahn Yujin is very beautiful. But for TWICE, Sana and Mina are the ones that catch my attention the most, said netizens. Why does Tzuyu have such a weird hairstyle? other comments. JYP always has a way of wasting Tzuyu's visuals, added another netizen.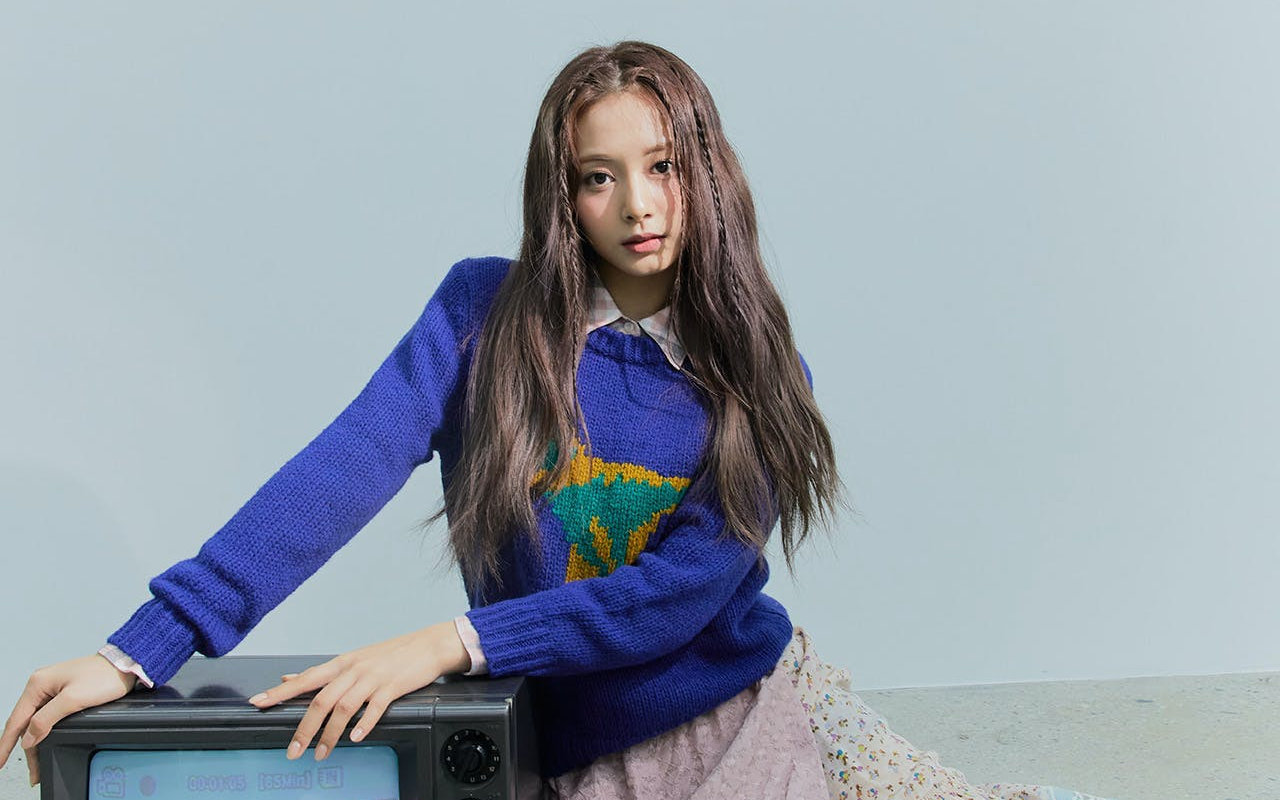 This Is What Tzuyu Said About The Effect Of Changing TWICE's Concept To Become More Mature On Its Own Image
While Discussing This Era, Tzuyu Shared How Much The Concept Has Allowed It To Change.
TWICE released their first English single, "The Feels", so it makes sense for the members to reflect on all the things they have accomplished so far during their impressive career. This is what Tzuyu did during her first solo cover shoot for L'Officiel Singapore.
When asked, "How did your voice and image develop" by the magazine, Tzuyu eloquently explained how many things have changed since their first full album, "Twicetagram".
The album was later repackaged as "Merry & Happy" with "Heart Shaker" as the lead single. The song is colorful and shows the cute sides of the members well.
For comparison, this year TWICE has released "Alcohol-Free" and "Perfect World". While discussing this era, Tzuyu shared how much the concept has allowed it to change.
I feel that our voices and images have evolved since 'Twicetagram'. I used to have a very bright and beautiful image, but now, I can show a more mature and varied image,said Tzuyu.
Tzuyu explained what she meant by varied images by discussing the differences between the Korean comeback 'Taste Of Love' and the Japanese comeback 'Perfect World'. I think the main difference between the two versions is that we can bring a fresh summer mood with 'Taste of Love' whereas 'Perfect World' is an expression of a more confident and cooler concept.
When discussing the public's reaction to the album "Taste of Love", Tzuyu couldn't help but mention the positive response she received from ONCE by saying, Our fans have given a lot of love to this album, as usual, and it makes me feel very proud. and loved.