To Accompany The Release Of The 'School 2021' Scene, Kim Yohan WEi Also Revealed A Number Of Advantages Possessed By His Character. Listen To His Speech Below.
On Monday (25/10), KBS released a photo of the character scene of Kim Yohan WEi in the drama " School 2021 ". To accompany the release, Kim Yohan also revealed the attractive charm of his character.
"School 2021" is the eighth series of the hit drama "School". This drama depicts the dreams, friendship and joy of children who choose a path other than the University entrance examination competition.
Kim Yohan plays the role of Gong Ki Joon. He is described as a former taekwondo athlete who won a bronze medal as a junior representative at the Korea National Sports Festival.
However, Gong Ki Joon had to give up his dream after suffering an ankle injury coupled with his father's bankruptcy. That's why he ended up transferring to a vocational school.
In the newly released stills, Gong Ki Joon is seen standing in the rain. His face was filled with a curious expression as if he was watching his idol from afar.
The next photo shows Gong Ki Joon's serious expression when studying in class. However, there was neither enthusiasm nor happiness on his face at all.
To accompany the release, Kim Yohan also revealed the advantages of his character. He said, "Gong Ki Joon is an adult who doesn't show anything on the outside even if it hurts."
He continued, "Besides, he is an interesting character with a bit of silliness and arrogance. I think he looks like me when he practiced Taekwondo and he has a sense of humor. But Gong Ki Joon is a smarter kid than me."
Furthermore, Kim Yohan expressed his hopes for this drama. "I worked hard to film the drama and I hope good results will be achieved along with the efforts of all actors and staff," concluded the 1999-born idol.
Meanwhile, "School 2021″ is prepared to replace the " Dali and Cocky Prince " airing slot on Wednesday – Thursday night KBS. That way, the drama directed by " Black Knight " will start airing in November.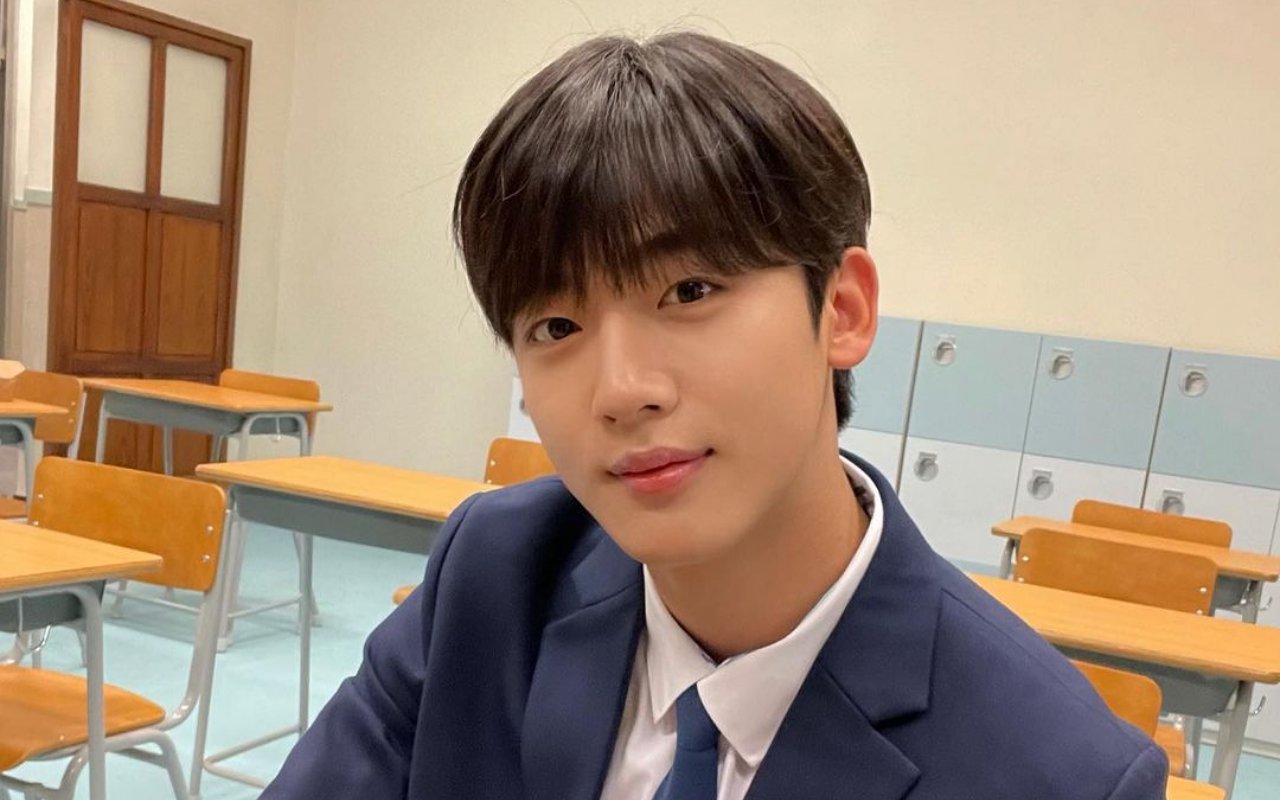 Kim Yohan Cs Sees The Future In A Different Way In 'School 2021', The Existence Of This Figure Is Stealing Attention
Ahead Of The Premiere Next November, 'School 2021' Unveiled The First Poster Where Kim Yohan And His Friends Show The Difference In Seeing Dreams.
KBS2 has finally released the first poster for " School 2021 " which will start airing next November. This drama about young people brings together the acting of Kim Yohan , Cho Yi Hyun , Chu Young Woo , Hwang Bo Reum Byul and many more.
"School 2021" itself raises the story of the life and growth of students in a vocational high school. The storyline centers on Gong Ki Joon (Kim Yohan), a former high-achieving taekwondo athlete who has to give up his dream to make him more mature than children his age.
The poster released today, the main cast of "School 2021" each holding a different tool. They are described as starting to think seriously about how to meet their future in different ways. This drama tells the stories of 18-year-old high school students in their struggles to pursue dreams, pursue careers, to build friendships, romance and more.
In the poster, Kim Yohan is seen wearing a protective hat and holding a ruler like a building construction site is depicted looking for his dream. Cho Yi Hyun is seen holding the picture while smiling hinting that he is planning his dream.
There is also Chu Young Woo sitting haphazardly on a wooden block wandering in search of his dream. In addition, there is Hwang Bo Reum Byul who is hammering showing his character already has a clear design for his dream.
Of the other supporting actors, Kim Kang Min seemed to be smiling brightly describing his positive personality. Then there is Seo Hee Sun who nailed it with an electric drill, showing that he is proud of his dream. Lastly, there is Jun Suk Ho who plays teacher Lee Kang Hoon who shows his students writing.
The poster containing the characters with their dreams plus the presence of a teacher has stolen the attention of potential viewers. From there, it looks like there will be an interesting story and special chemistry of the actors where teachers and students will grow together in a school environment.
Meanwhile, "School 2021" will premiere next November. Prepared as a replacement for " Dali and Cocky Prince ", this drama can be watched every Wednesday and Thursday at 21.30 local time.